Welcome to Titanic - Adventure Out Of Time Wiki
167 articles and growing
Titanic - Adventure Out of Time Wiki
Titanic: Adventure Out Of Time is a PC game based around the famous luxurious liner.
It is unique in that the outcome is completely dependent on the choices made by the player during gameplay. The most favourable ending is where secret agent Frank Carlson completes each of the main aspects of his mission. Can you alter the course of history before it's too late?
The game was released as a PC double CD on October 31, 1996 and operates on the Windows 95/98 and Mac systems but will also work on Windows XP. Anyone who might stumble across this page and has knowledge of the game is very welcome to contribute to the many articles needing started on this wiki.
| | |
| --- | --- |
| | |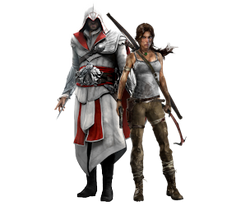 Action-Adventure Games
Go to these sites for info or for help with your own wiki!
ARK: Survival Evolved • Assassin's Creed • Bayonetta • The Binding of Isaac • Darksiders • Days Gone • Devil May Cry • Dragon's Crown • Fran Bow • God Eater • Grand Theft Auto • Gravity Rush • HITMAN • Horizon Zero Dawn • InFAMOUS • Just Cause • King's Quest • L.A. Noire • The Last of Us • Legacy of Kain • Legend of Zelda • LEGO Dimensions • LEGO Games • LEGO Marvel and DC • Lightseekers • Mafia • Metal Gear • Monster Hunter • Ninja Gaiden • Ōkami • Prince of Persia • Red Dead • Senran Kagura • Shenmue • Sleeping Dogs • Splinter Cell • System Shock • Tomb Raider • Uncharted • Watch Dogs • Yakuza
Want your community included? See how!

Ad blocker interference detected!
Wikia is a free-to-use site that makes money from advertising. We have a modified experience for viewers using ad blockers

Wikia is not accessible if you've made further modifications. Remove the custom ad blocker rule(s) and the page will load as expected.