"Here, a map of the ship for you. Compliments of the White Star Line. I have taken the liberty of indicating your cabin, C-73, for you."
The map is a document detailing the layout of the decks of the RMS Titanic. Frank Carlson is given a copy of this map on the evening of 14 April, 1912, by his steward John Smethells.
After the ship strikes the iceberg jumping to red areas on the map is disabled.
Click on a specific location to be directed to the respective article.
Boat Deck
Edit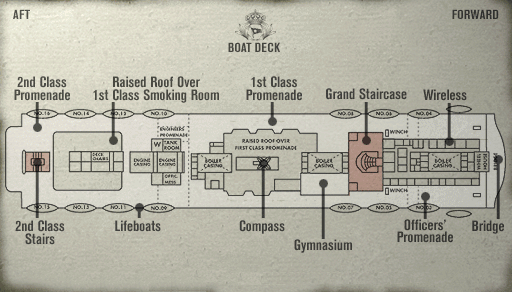 B Deck (Bridge Deck)
Edit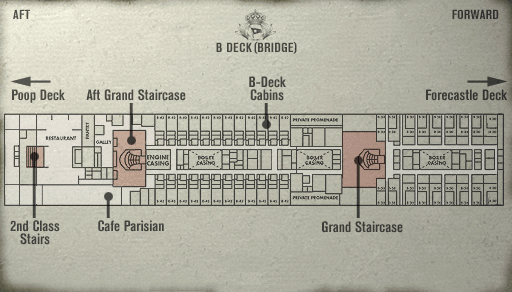 C Deck (Shelter Deck)
Edit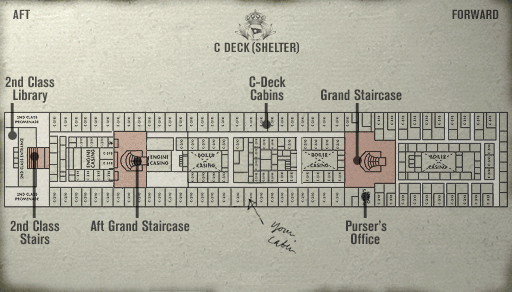 D Deck (Saloon Deck)
Edit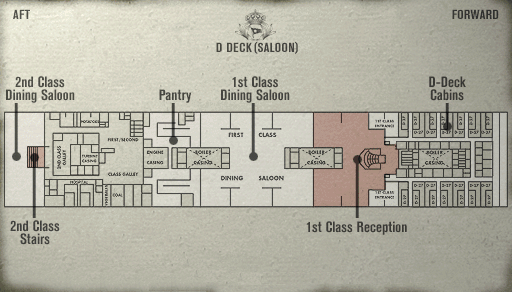 E Deck (Upper Deck)
Edit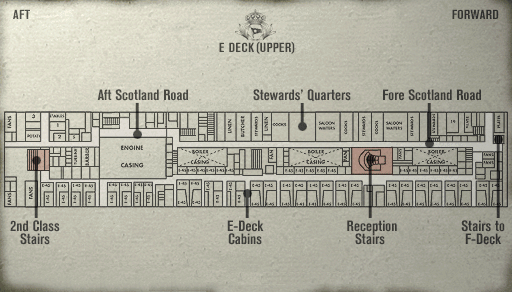 F Deck (Middle Deck)
Edit
G Deck (Tank Top)
Edit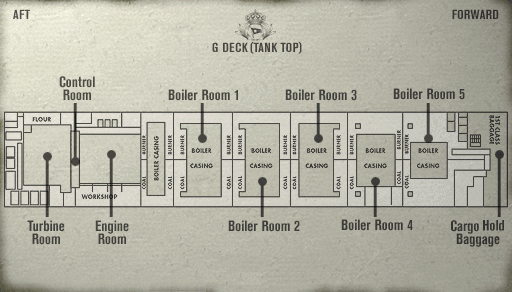 Behind the scenes
Edit
In Titanic: The Lost Mission, the demo version of the game, an alternate map is shown. The map is present at the beginning of the game, on top of Carlson's dresser along with his watch, and it is not given to him by Smethells. Since the demo features significantly less of the ship than the complete game, the demo's map only covers A-Deck and the Boat Deck.

Ad blocker interference detected!
Wikia is a free-to-use site that makes money from advertising. We have a modified experience for viewers using ad blockers

Wikia is not accessible if you've made further modifications. Remove the custom ad blocker rule(s) and the page will load as expected.