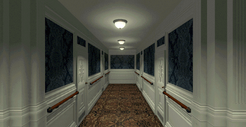 D-Deck was the fifth of the Titanic's nine decks. It and was dominated by three large public rooms—the First Class Reception, the First Class Dining Saloon, and the Second Class Dining Saloon - and the mammoth gantries that served them both. Forward, there was a large open space was provided for Third Class passengers' entertainment. First, Second and Third Class passengers all had cabins on this deck, with berths for firemen located in the bow. It was the highest level reached by the ship's watertight bulkheads (though only by eight of the fifteen bulkheads).
In the game, only the Reception Room and the First Class cabins forward of it are accessable. The entrance to the Squash Court is located in the First Class cabin area.
Characters with cabins
Edit
1) Claris Limehouse - D-19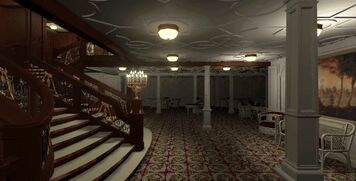 Ad blocker interference detected!
Wikia is a free-to-use site that makes money from advertising. We have a modified experience for viewers using ad blockers

Wikia is not accessible if you've made further modifications. Remove the custom ad blocker rule(s) and the page will load as expected.